Decorative Window Film For Home and Office
Decorative window film is an increasingly popular choice for both residential and commercial spaces. It offers a stylish and cost-effective solution to enhance the look of your windows while providing practical benefits like privacy, light control, and UV protection. In this blog post, we will explore the different types of decorative films available in the market, their appeal in residential and commercial settings, and how to choose the right one for your needs. We will also discuss some innovative uses of decorative window film, including its use as a design element or advertising medium. Additionally, we will cover the installation process for both DIY enthusiasts and those who prefer professional installation. Lastly, we'll touch on maintenance tips to help you keep your decorative film looking great for years to come.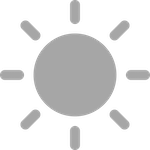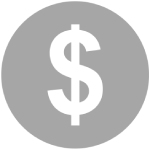 Benefits of Using Decorative Window Film at Home
Frosted privacy window film is a popular option for anyone who wants more privacy in their home. Enjoy the benefits of privacy, protection, and energy efficiency in a stylish way. Frosted privacy window film is a popular choice for those who want to add privacy to their windows without sacrificing natural light. It's an easy and affordable way to give your home or office a stylish new look. The frosted effect gives the illusion of sandblasted or etched glass, creating a serene and sophisticated atmosphere. With frosted privacy window film, you can enjoy natural light's benefits while protecting your privacy from prying eyes. It's an eco-friendly solution that reduces energy costs by reducing glare and heat transfer.
Advantages of Utilizing Decorative Window Film in Offices
Utilizing decorative window film in offices offers several advantages. Firstly, it creates a professional and modern look, enhancing the overall aesthetic appeal of the workspace. Additionally, window film helps to reduce glare, improving employee productivity and comfort by providing a more pleasant working environment. The use of window film in conference rooms also ensures privacy for important meetings and presentations. In open office layouts, decorative window film can be used to create private workspaces, enhancing employee focus and concentration. Lastly, window film enhances security by making it more difficult for outsiders to see inside the office, providing an added layer of protection.
Innovative Uses of Decorative Window Film
Enhance the visual appeal of your space by adding a touch of elegance and style with decorative privacy window film. Transforming plain glass windows into works of art, decorative privacy window film offers a wide range of designs to create a unique and personalized look. With its static cling properties, this film adheres smoothly to glass surfaces, creating a seamless and stylish way to add privacy without sacrificing natural light. Whether it's for your living room, bathroom window, or office space, decorative privacy window film is an innovative solution that provides excellent privacy while allowing the sun's rays to filter through. Our specialty films include fusions of 2 decorative films for unique patterns, custom faux wrought iron inserts, and static cling decals that look like pictures have been etched in your window glass.
Decorative window film is a versatile and affordable way to add privacy to your home or office space. Privacy film can be used on windows, glass doors, and even shower enclosures to create a more private atmosphere. It also provides an alternative to traditional blinds or curtains and allows natural light to filter through while still maintaining privacy. With a variety of designs and styles available, you can choose the perfect privacy film to match your decor and aesthetic preferences.
Privacy and Light Control
Achieve a comfortable and private environment with decorative window film for complete privacy. Control the amount of sunlight and glare using decorative film, allowing natural light to illuminate your space while maintaining complete privacy. Block unwanted views and enjoy the benefits of a stylish way to control the amount of light entering your space. With static cling window film, you can create a smooth glass surface that provides excellent complete privacy. These translucent films also offer protection from harmful UVB rays and add a perfect decorative accent to any room. Enjoy the benefits of complete privacy and light control with decorative film.
Decorative window film, including bathroom window film, offers a versatile and stylish solution for both residential and commercial spaces. Whether you want to enhance your home's privacy or add a touch of elegance to your office, decorative film, such as bathroom window film, has got you covered. With a wide range of options available, you can choose from various themes, colours, and patterns to suit your preferences. Once installed, decorative film requires minimal maintenance and is highly durable, ensuring long-lasting beauty and functionality. Upgrade your windows today and enjoy the many benefits that decorative film, like bathroom window film, has to offer. Book a consultation today to outfit your home or office with decorative window film.
Any Questions? VanCity Window Films Has Your Answers
Vancouver has been called "The City of Glass," and for a good reason. 
Wherever you reside in the Lower Mainland, VanCity Window Films provides a wide array of options to improve your privacy while maintaining the appearance of your property.
Contact VanCity Window Films to learn more about 3M™ vinyl as a cost-saving privacy option for your home or office.
From West Vancouver to South Surrey, VanCity Window Films installs privacy window films that make all the difference.
Our knowledgeable support staff will guide you through each step of our process to ensure your products and experience are second to none. We handle every aspect of the privacy film process with care – from site visits and consultations to scheduling and quality control.

When working with VanCity Window Film, our highly knowledgeable staff acts as an extension of your team. We provide you with all the available options, allowing you to focus on what matters most.
VanCity Window Film empowers you or your business to operate at the highest levels of efficiency with state-of-the-art products, while providing access to world-class design, print, and installation services.