As more and more people become concerned about privacy, one solution that has gained popularity is installing privacy films on windows. This film is a great way to add an extra layer of security to your home or office without sacrificing natural light.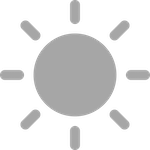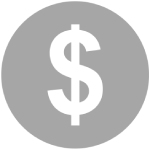 Window film is a thin layer of material that can be applied to the surface of a window. It can serve various purposes, such as reducing glare, improving energy efficiency, enhancing privacy, and protecting against UV rays.
What is privacy window film
Privacy film comes in various styles and designs, allowing you to choose one that fits your taste and decor. Frosted, perforated, or blackout privacy window film can be installed on any glass window for increased privacy or decoration. Window film can be applied to any window, from small bathroom windows to large living room ones. Once installed, the privacy film is easy to maintain and can last for years. Privacy window film is translucent and looks like etched glass but for a fraction of the cost. It is easily removed and is a great option in commercial spaces, where additional privacy between offices is needed.
Reasons to install privacy window films
Not only does privacy film provide added security, but it also blocks harmful UV rays from entering your space. This can help protect your furniture and flooring from fading and damage.
Types of privacy window films
Whether you require privacy or protection from harmful UV rays, a wide range of privacy window films are available to suit your needs. Each style offers unique benefits, and high-quality window films offer both safety and privacy. Additionally, this cost-effective option can be customized to fit any space, from functional decorative films to frosted or lightly tinted options.
Window Frost
Frosted windows are perfect for meeting rooms, allowing natural light to come in while still giving the room privacy. Frosted window film is also a great option for custom logos.
Perforated Vinyl
Ideal for building, retail, and transit windows, perforated vinyl offers one-way privacy, viewing, and solar shading. Perforated vinyl allows you to turn windows into valuable media space. Free design work is included.
Blackout Film
If you want to block out 100% of the light, blackout film is the right option for you. Blackout film can be used to create private spaces and can be used for decorative window films as well.
Vancity Window films have your window film needs to be covered
Overall, privacy film is an excellent solution for those looking to add privacy and security to their home or office. With various styles and designs available, you can choose one that fits your needs and personal taste.
When it comes to installation, it is best to hire a professional to ensure it is done correctly. However, there are DIY options available for those who want to take on the project themselves.
Get the best window film with Vancity Window Films
Our experienced staff will help you explore the options that privacy window film can offer you. We will guide you through each step of our process, creating the privacy window film solution that is right for you and your business.
Call for a consultation.
We want to hear from you! If you are interested in learning more about how window film may be the solution to provide privacy, block UV and UVB rays, or even up your interior design, book an appointment with us.
Any Questions? VanCity Window Films Has Your Answers
Vancouver has been called "The City of Glass," and for a good reason. 
Wherever you reside in the Lower Mainland, VanCity Window Films provides a wide array of options to improve your privacy while maintaining the appearance of your property.
Contact VanCity Window Films to learn more about 3M™ vinyl as a cost-saving privacy option for your home or office.
From West Vancouver to South Surrey, VanCity Window Films installs privacy window films that make all the difference.
Our knowledgeable support staff will guide you through each step of our process to ensure your products and experience are second to none. We handle every aspect of the privacy film process with care – from site visits and consultations to scheduling and quality control.

When working with VanCity Window Film, our highly knowledgeable staff acts as an extension of your team. We provide you with all the available options, allowing you to focus on what matters most.
VanCity Window Film empowers you or your business to operate at the highest levels of efficiency with state-of-the-art products, while providing access to world-class design, print, and installation services.