Security window film solutions
Protect property, minimize the risk of injury, and reduce the chances of break-ins with security window film designed to strengthen your building envelope. In addition, safety and security film blocks unwanted ultraviolet rays exposure without changing the appearance of glass. Our safety and security films have been extensively tested by independent testing facilities and meet safety glazing criteria as defined by CPSC, the U.S. Consumer Product Safety Commission, and Underwriters Laboratories.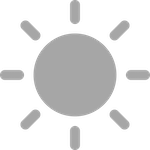 Our security film comes in an optically clear finish, ensuring an invisible and seamless product. Clear safety and security film also blocks unwanted exposure to ultraviolet rays without changing the appearance of the glass.
Our security film comes in various levels of tint shades, depending on your needs. Tinted safety and security film blocks ultraviolet rays while providing the benefits of a solar control film.
Our security film is applied with a clear adhesive, but our anchoring process takes your security to the next level. This process secures the window film to the frame with industrial-grade caulking. It's an integral step in transforming your windows from a security liability to a barrier protecting your building envelope.
Our knowledgeable support staff will guide you through each step of our process to ensure your products and experience are second to none. We handle every aspect of the security film process with care – from site visits and consultations, to scheduling and quality control.

When working with VanCity Window Film, our highly knowledgeable staff acts as an extension of your team. We provide you with all the available options, allowing you to focus on what matters most.
VanCity Window Film empowers you or your business to operate at the highest levels of efficiency with state-of-the-art products, while providing access to world-class design, print, and installation services.