Solar control window film, or solar window film, offers several benefits to residential and commercial buildings. Solar window film is a thin, transparent film that is applied to the interior or exterior surface of windows. Solar films are designed to reduce the amount of solar heat, ultraviolet rays (UV), and glare that comes inside through the windows.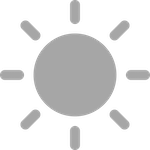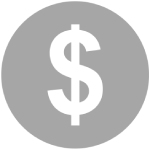 The benefits of solar control window films

There are many benefits to installing window film in your home or business. These benefits include: 
Heat reduction
Solar window films help to blog a significant amount of the sun's heat from entering through the windows, reducing the need for air conditioning. This can lead to lower cooling costs and improved energy efficiency.

UV radiation protection
Solar window film also helps to block a substantial portion of UV rays from the sun. UV radiation can cause fading and damage to furniture, flooring, artwork, and other furnishings and items.
Privacy
Some solar window films come with a dark window glass tint, which offers the benefit of reducing visibility into a building from the outside. These window films create a one-way mirror effect during the day, allowing those inside to see out. Some window film can also add a layer of protection to windows, making them more resistant to shattering, cracking, or chipping.
There are many different kinds of window film. Solar window film comes in various types and tints. Vancity Window Films offers various types of solar control window film and other window treatments that can minimize the damaging effects of the sun and can add an element of security or decoration.
Neutral tint window film
Neutral tint window films provide natural tones that look great with any decor. Neutral tint window films cut through the annoying glare caused by the sun and reduce energy bills while minimizing light fading and solar heat transfer. Neutral Tint window films are available in grey or bronze.
Reflective window film
A window film installed with a reflective tint is designed to minimize the reflectivity of glass from the interior. This helps provide you with a more natural view at night. The film's exterior cuts glare increases privacy, and helps lower energy bills.
Dual reflective window film
Dual reflective solar window film is reflective on both sides of the film, like the name suggests. This type of window film provides optimal nighttime views by reducing the reflectivity of the glass in the interior. The film also provides sun protection while reducing daytime heat and glare.
UV Gard
UV Gard solar window film is the ideal film if you do not want a reduction in visible light. This film is clear but rejects UV rays and protects against fade control.
Vancity Window Films has your windows covered
Our knowledgeable, supportive staff will guide you through each step of our process. From start to finish, we handle every aspect of the solar film process. From site visits and consultations to scheduling and quality control, Vancity Window Films ensures enhanced comfort year-round. Cut down on energy costs, increase your solar control, and protect your space from the sun's harmful rays. If you have any questions or want to receive a quote, contact us!
Our knowledgeable support staff will guide you through each step of our process to ensure your products and experience are second to none. We handle every aspect of the privacy film process with care – from site visits and consultations to scheduling and quality control.

When working with VanCity Window Film, our highly knowledgeable staff acts as an extension of your team. We provide you with all the available options, allowing you to focus on what matters most.
VanCity Window Film empowers you or your business to operate at the highest levels of efficiency with state-of-the-art products, while providing access to world-class design, print, and installation services.